How to run restricted items in Email Parser Online
See also:
Connecting to Email Parser Online
Limitations of Email Parser Online
Email Parser running modes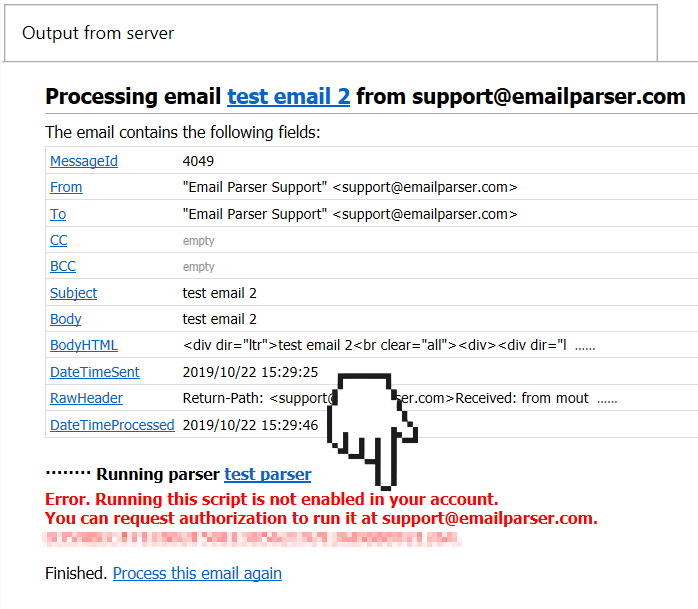 There are some items that require our supervision to be run on the sever. The restricted items are usually the kind of fields or actions that run a script or a command and also those that operate with local files such as Excel actions, script fields, Powershell etc. Although each user runs in a self-contained VM isolated from other users, we control the use of this kind of resources for security and performance.
Contact us indicating your user account (the email address you use for connecting) and also the item name and code you see in the error (red text).
If you are writing a script, note that it is recommended that you develop everything running in local mode (App or Service) and when it works in your environment change the running mode to Online and asks us to perform the required authorizations.