How to export Outlook emails to Excel
See also:
Exchange or Office 365 email account as an email source
Exporting email contents to Excel
Email Parser is capable of taking your emails from Outlook in two different ways:
– Retrieving your email directly from the Exchange server if Outlook is downloading your email from an Exchange account.
– Grabbing manually your emails from Outlook and copying them to a regular folder in your computer.
Either way, once you have correctly set up the email source the process of saving the email fields to an Excel file is very simple: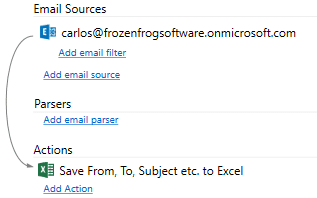 In this case we are getting the email from the Exchange server but if you are using EML or MSG files, the configuration is the same. The only difference is the item at the top, the email source.
The configuration of the second item which is the action that actually saves the email contents to the Excel file is as follows: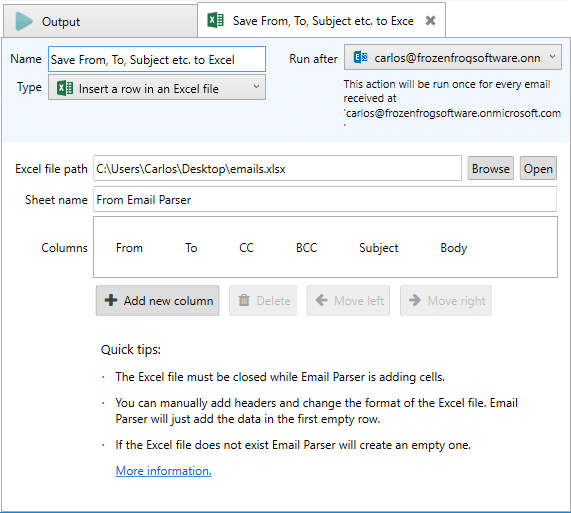 After receiving an email or clicking the process button in the list of emails, we can see how the Excel file is populated with the email information: