August 11, 2016
By default, the process that inserts new rows in an Excel file keeps the existing rows from previous runs and adds the new captured data in a new row. If you want not to keep the previously captured data an easy way to accomplish that is to create a new process that deletes the Excel file. A empty new Excel file will be automatically created the next time a row needs to be created. For example: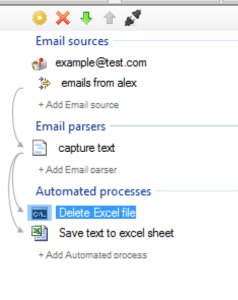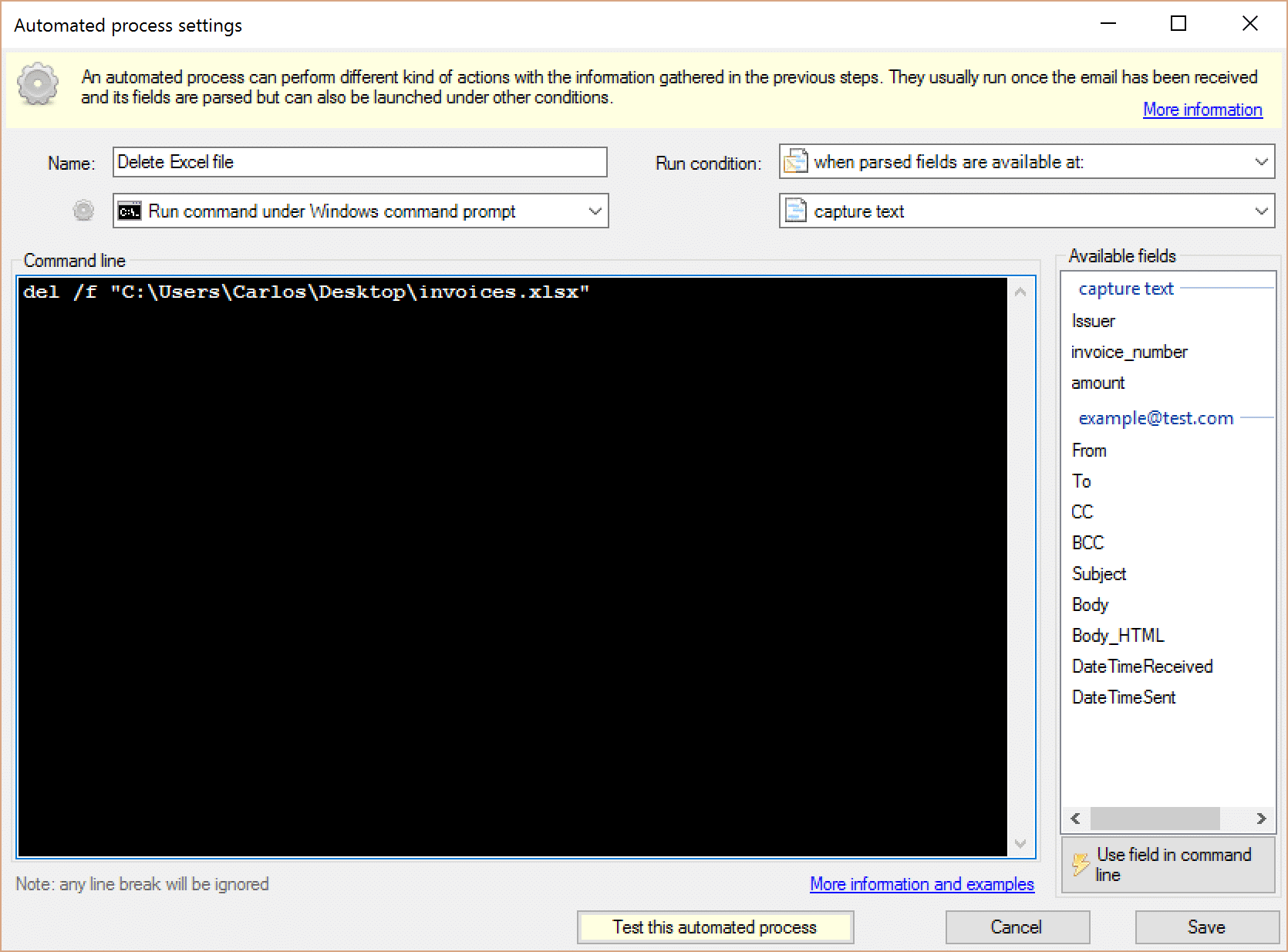 The command is:
del /f "C:\Users\Carlos\Desktop\invoices.xlsx"
---
August 9, 2016
Finally, the new web site have been updated. Its design is very similar to our other program (ScriptFTP) and most of the code is shared among the sites. The changes are mostly related to be mobile friendly and responsive across multiple devices and screen sizes. We also made the web site easier to keep up to date thanks to a CMS.
Now its time to focus on the next version of Email Parser.
---