Exporting email contents to Excel
See also: Examples exporting data to an Excel file
Email Parser can insert text from emails in an Excel file. It automatically creates a new row with the specified fields. For example, in the following screenshot, we save the fields
invoice_number
,
quantity
,
customer
and the date and time the email was received: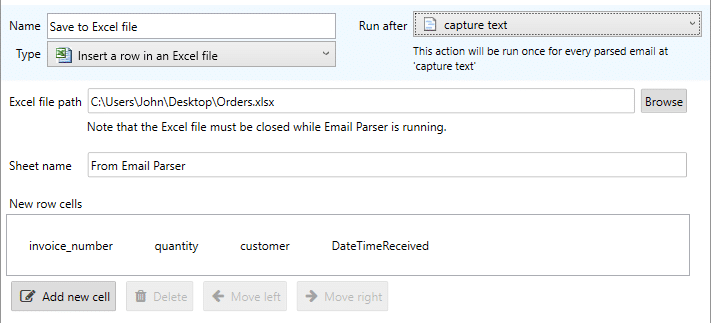 Once you have already defined how to
capture the text
from the incoming email, setting up how to save the fields to Excel is very straightforward. You just need to create a new Action and select
insert a row in an Excel file
in the list: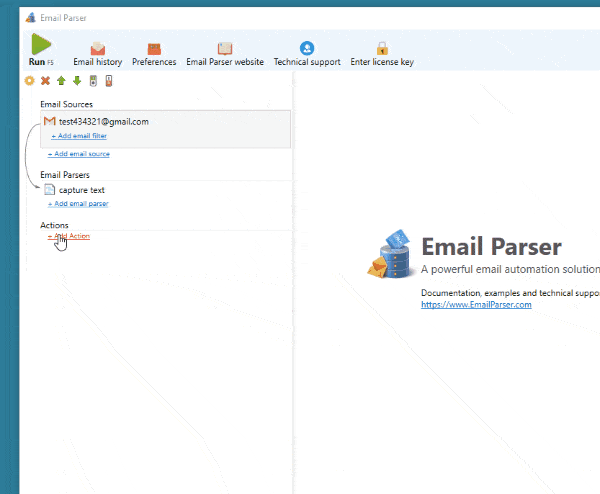 Then add the fields from the previously defined email parser, simply called
capture text
in this example, or from the available default email fields (From, To, Subject…):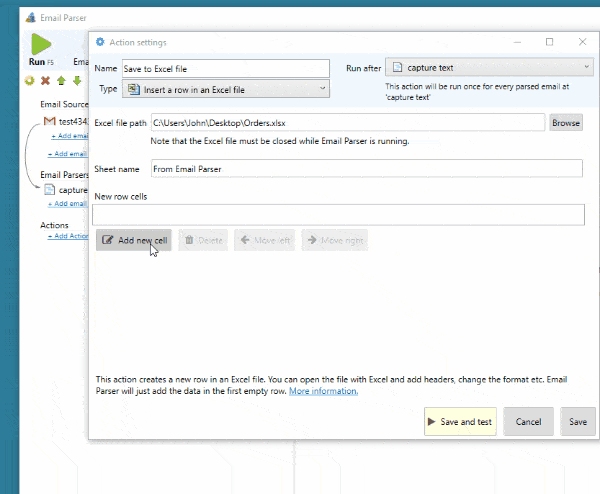 Email Parser will create a blank Excel file if the file does not exist yet. Note also that you can apply any format to the Excel file: change the cells size, use a larger font, etc. This Action will just add a new row below the last one.