Using scripts to filter emails
👉 This is only supported in the
Windows App
For more specific email filtering needs, Email Parser can run a custom script that check whether a received email will be processed or not. This script can be set up under the filter "advanced settings".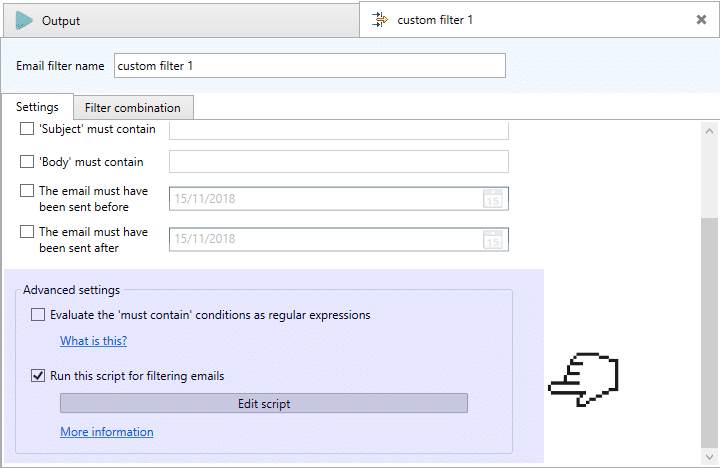 After clicking on the edit script button (click also the checkbox on the right) the script editing window is shown. A bare bones example of a script-based filter is the following: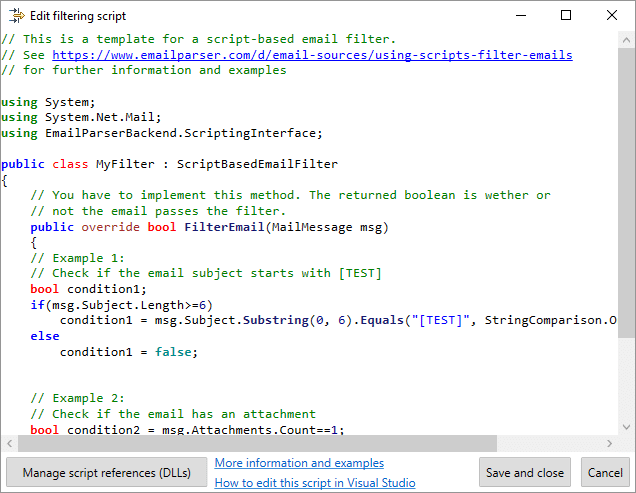 To write your own script-based filter you need to implement the function
FilterEmail()
that receives a standard
System.Net.Mail.MailMessage
object as parameter. If the function returns
true
means that the email passed the filter.
False
means that the message does not pass the filter. It is recommended to write and test your script-based filter using the
Email Parser scripting SDK
. Much more convenient than editing the script directly in Email Parser.