How to save emails as .EML or .MSG files
See also: Using .EML and .MSG files as email source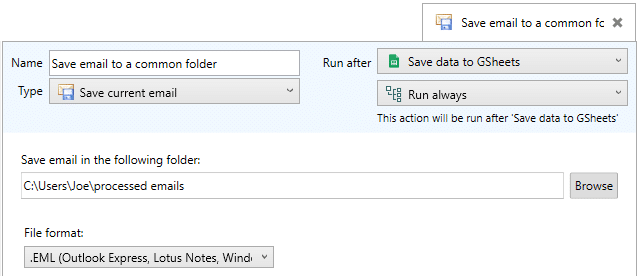 This action creates an .EML or .MSG file containing the incoming email being processed. EML file format can be opened with popular email clients such as
Microsoft Outlook Express
,
Lotus notes
,
Windows Mail
,
Mozilla Thunderbird
and Postbox. MSG files can be opened with Outlook. Emails are saved in the specified directory with it
MessageId
as file name. If you want to use other file name append a
"Run command under windows command prompt"
action and use the command "rename".