How to set up Gmail as an email source
👉 This email source type is only available in the 
Windows App
Although you can access your Gmail account via IMAP or POP, Email Parser supports the Gmail API and can access Gmail directly. This also allows you to use some particular Gmail features like search queries (even the
advanced ones
) to narrow the emails you want to parse, label support, etc. The first step to set up your Gmail account is to click "Add email source" in the left panel: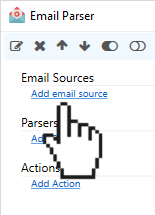 Then, choose Gmail account: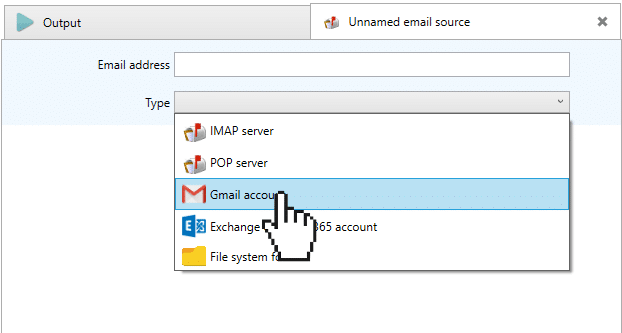 The rest of the email source settings will be shown and then you have to enter your email address and click on "Sign in with Google"
A separate web browser window will pop up asking for your Google credentials, once the signing in process is finished you can set the label of the emails you need to parse or even enter a search query that will be handled by Gmail. Email Parser will process only those emails matching the search query, including the ones that arrive after you have created the email source. Note that the
full syntax of Gmail search
is supported.