Using a normal folder as an email source

Usually, Email Parser takes incoming emails from your email server using IMAP, Exchange or POP but it is also possible to use a normal folder in your computer as an email source. The way it works is the following:
If the file is a .EML or .MSG file (Email file formats) it will be handled as a normal email, as expected.
If the file is of any other type (PDF, Word, Excel, Power Point etc), Email Parser will create a "virtual" email and attach this file to it.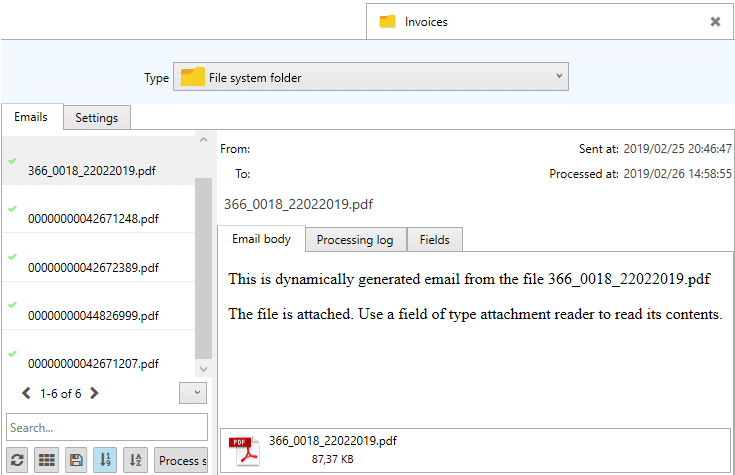 How to get .MSG files directly from Outlook
A quick way to parse emails from Outlook is just saving the emails as files. This can be easily done as seen in this GIF: