Adding lines to a TXT file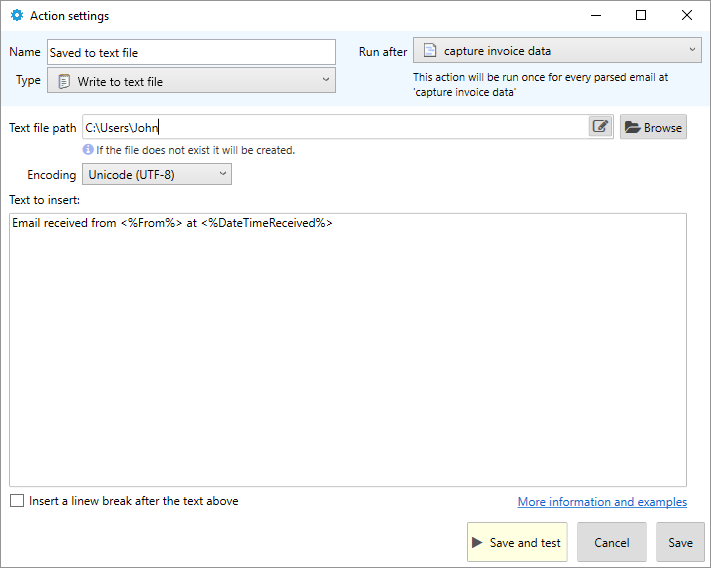 Email Parser can save any field to a text file. A very common use of this action is to keep a track of what has been processed, the extracted fields or any other information about the process being done. Although the email history window also provides this information a text file is accessible outside of Email Parser and can be configured to store only the information you need.
Another very common usage of this process is to make automated Email Parser save some retrieved data in the text file and then use this file as an input to another action that is called with the Run external program action.